COMPLETE PLUMBING SERVICES
We effectively resolve plumbing problems correctly the first time
Dear valued clients and visitors of Scott's Plumbing
We would like to reassure you during these time of concern, as your reliable providers of essential plumbing renovations and services in the Madawaska Valley, Round Lake, Killaloe, Wilno, Barry's Bay, Madawaska, Whitney, Golden Lake, & Combermere.
All of our hygiene procedures & precautions remain of utmost high importance. Plumbing work may be carried out on request in masks and/or gloves. We sanitize hands regularly and diligently now and always.
Scotts Plumbing sanitizes tools and equipment. A fogging sanitation can be requested in kitchen, bath or other renovation site on request, at additional cost. We launder uniforms at max industrial requirements. All parts we supply are brand new and no contamination risks exist in our storage facilities. We are coordinating to maintain safety measures and no unnecessary contamination with suppliers.
Thank you.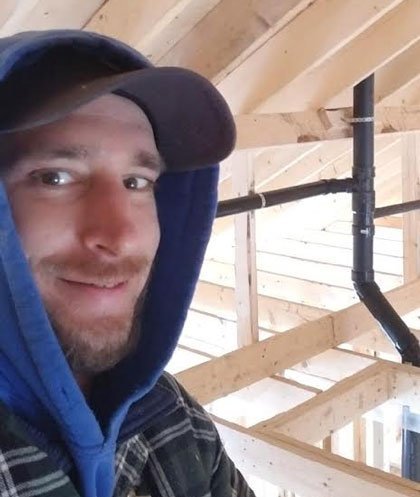 Scott comes from a highly technical background and has 15 years Plumbing experience in Oakville & the GTA. He is fully licensed, reliable & insured.
Prior to becoming a Plumber, Scott worked in landscape construction & design as well as industrial hydraulics, residential construction & restoration. Scott is effective, friendly & brutally honest.
Water is a vital resource and providing top quality home solutions, diagnosis & repairs is Scotts duty. He is happy bringing top sustainable solutions at a fair price.
Scotts Plumbing provides a stress free option on services, repairs, renovations & new build plumbing work. If your last contractor broke it, Scott would love to make it right! We respond quickly, know where to get difficult to find equipment and replacement parts and we provide top mechanical competency you can trust.
Scott was everything you want a serviceman to be. Returned our call,came quickly, polite, pleasant, fixed 3 clogged drains in record time ( didn't mind my husband hovering), great price, and lots of good preventative advice! Will recommend him to everyone in my area! Thanks so much!!!
We highly recommend Scott's Plumbing! He is everything you hope for when calling a plumber. He is skilled, knowledgeable, honest, courteous and diligent in his tasks. He explained everything to us. He fixed our plumbing issue, left his work area spotless, and didn't run the billing up unnecessarily. You can call him in with the confidence the work will be done right!

Tania Kennific


As an owner of a small renovation company, I have to rely on some sub trades to not only be experts at their trade but to be courteous and punctual. Scott ticks all those boxes. Great, honest and hard working guy that I never hesitate to call upon or pass his him name/company forward to others.

George Aldridge


Scott was honest, didn't rip me off, didn't charge any inspection charge. The pipe links behind the sink needed a plumbing glue to be applied, that's all he did and was out in 10mins. I paid him more than he asked for just because he is a honest guy. Would highly recommend Scott's Plumbing.

Meet The Moose


Scott installed four grab bars and replaced three aging toilet shut-off valves with quarter turn ball valves. When installing the grab bars on internal walls he checked the stud location on both sides of the wall to insure a secure "three point" installation. I liked the way he worked and will definitely use him again. B. Lepore

B F N Lepore


Scott is a reliable and efficient plumber. He recently did some work for us in the laundry room and was very thorough explaining what the problem was and how he fixed it. Most plumbers do not provide that much information. I fully trust Scott's opinion and his work. Thanks for running a fair and honest businesss.

Joanna Kajda